The Who's Who of Art Galleries
Mother & Daughter team With Decades of experience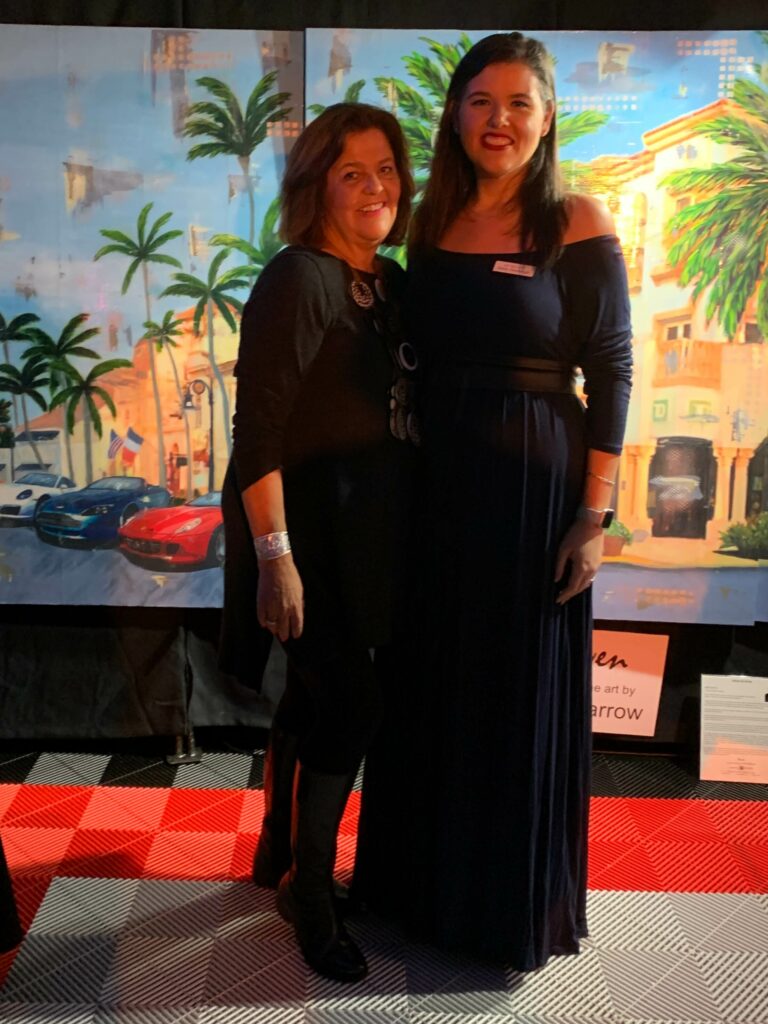 Lauren Greenough defines her primary task as "finding great art and bringing it to collectors' attention." She proudly named the gallery after her father Harry William's initials. The gallery maintains a close relationship with its artists as well as its collectors.
How does Lauren Greenough define modern art? "Modern painting and sculpture have had a history of over a century. Through color, surface treatment, shape on a flat surface or with form in three-dimensional sculpture, modern art offers an exciting simplicity of technique or rendering, conveying unique ideas and elements through various styles from cubism to the present."
Abstract art often avoids three-dimensional realism, she said, but may contain realistic elements handled in non-realistic ways. Colors and forms are individual artists' unique choices.  Lauren Greenough, familiar since childhood with abstract art, defines fine art as visual work created by artists solely for esthetic appreciation. This is not to be confused with commercial art used in business products, although pop artists used its designs, like Warhol's Campbell Soup cans, in their work to break the hold of abstract expressionism in the 1960s.
Lauren Greenough, who worked in private art galleries before opening HW Gallery in 2000, is completely absorbed by her interest in today's art and has passed this awareness on to her daughter Emily Greenough. Emily wrote an early school paper on Robert Rauschenberg, who exhibited in the gallery. Emily's teacher declared the paper a model of its kind. Emily also studied art in college and has years of gallery experience curating exhibitions as well as selling, packaging and shipping art.
The art that mother(Lauren) and daughter (Emily) team offer is highly valued in the art world and often increases in value.